We are experts in the field of Stainless steel, heavy metal fabrication, sheet metal, orbital tube welding, labor hire services and plant machinery relocation. Our all services are offered at very reasonable price in the market. We are able to work in different industries like, agricultural, building, construction, food and beverage processing etc. All services are accomplished with experienced staff having lots of skills for using the latest equipment to provide you a best quality services.
Below are the some services offered at Wallan Engineering.
STAINLESS STEEL FABRICATION.
If you want to get satisfied work of stainless steel designing and fabrication, pipe welding and orbital tube welding, you will not find a suitable place than Wallan Engineering. Our experience of 30 years in the food processing industry by performing steel fabricators Melbourne Victoria enable us to set our name at the top among competitors.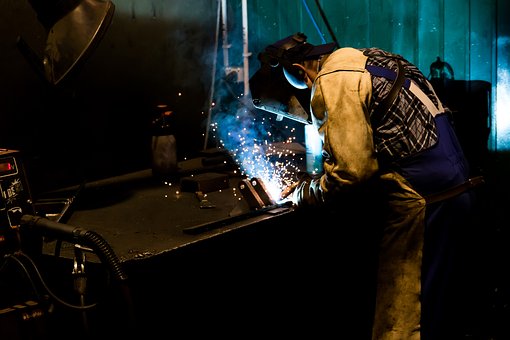 ORBITAL WELDING.
Mostly orbital welding is required for piping and critical tubing in industries like brewing, processing, semi-conductor and dairy. Wallan engineering has proved as a leader in the segment of Orbital welding. In our work history you will find many major projects completed by Wallan Engineering. If you running business of large breweries and manufacturing of beverages there is requirement of stainless pipes and tubes due to huge length these pipes and tubes required welding for joint. An ordinary welding would not remain for more than few days. These joint requires strong and heavy welding and especially stainless pipes need specific welding for joints. We are able to perform orbital welding on 20km and above stainless pipes and tubes.
WATER JET CUTTER.
Water jet cutting is a cool cutting and don't leave any heat affect like plasma and laser cutting. We have upgraded jet cutting having ability to cut 100mm in thickness. If you have very small quantity for cutting we also have ability to fulfill your requirement.
PLANT RELOCATION.
Have you shifted your business to new and big place, plant has also to be shift to new location. Relocation of plant is not an easy task. It required high attention and care if you haven't hired a good company for relocation of plant so there are lots of chances to get many damages to your plant. Plants are heavy in weight and mega in size. We have big trucks and cranes by which it is easy to relocate your plant without any kind of damage.
Including above there are many other services offered by Wallan Engineering at very affordable prices. If you want know about us so logon to www.wallanengineering.com.au today and contact us for your work. We are sure that you will not find a lower rate in the market as we have set our rates unbeatable.